Issue
Next wave of ECAs demands a new approach to emissions monitoring says …
페이지 정보
작성자
최고관리자
댓글
0건
조회
75회
작성일

23-08-14 17:21
본문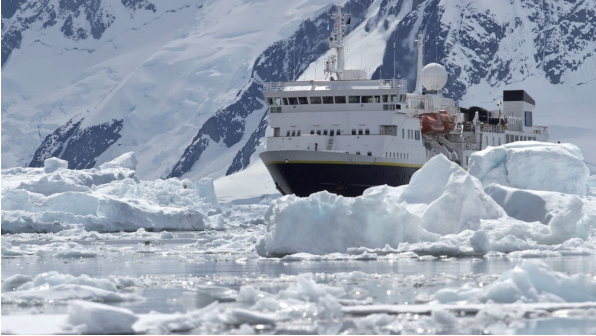 Flag and port state control authorities will need new tools to monitor compliance within the next wave of Emissions Control Areas if compliance is to meet minimum standards, according to emissions management start-up SeaARCTOS.
The Mediterranean Sea will join the world's other designated ECAs on May 1, 2025, requiring owners to switch from high to low sulfur fuel before passing Gibraltar, Suez and the Bosporus.
Proposals discussed at the recent IMO Marine Environment Protection Committee would see a Northeast Atlantic ECA link the Mediterranean ECA with those already established in the English Channel, North Sea, Baltic Sea. A further plan for a Canadian Arctic ECA would extend from the northern limits of the North American ECA effectively encompassing the continent.
The additional European ECA would effectively cover the majority of Europe's waters requiring a vessel sailing into the Mediterranean Sea from the Suez Canal bound for a North European port to be compliant for that whole section of the voyage.
The pressure on vessel operators to demonstrate fuel switches to inspecting authorities before entering and after exiting these ECA zones will increase considerably. So will the burden of compliance monitoring by port and flag state control authorities whose job it is to enforce the regulation.
SeaARCTOS estimates that the Med ECA alone will impact 700,000 transits a year, but inspection and enforcement could be limited to around 10% of vessels and only on the inbound leg. The company believes that as attention has shifted towards emissions of carbon dioxide and other greenhouse gases, sulfur no longer commands the attention it deserves.
In April this year SeaARCTOS announced completion over 20,000 hours of real world testing on its Arctos-1 stack-mounted sensor gathering data from the fleets of Interlink Maritime and Bernhard Schulte. Type Approval in Principle was awarded by Lloyd's Register.
ARCTOS-1 captures data directly from the engine and transmits it to the cloud independent of the ship's communications system. The system is entirely self-contained, powered by waste heat from the stack and gives consistently accurate readings of fuel switches when ships enter or exit ECA zones.
ARCTOS-1 units are available by subscription per vessel per day, there is no hardware to buy, no communications costs or other hidden charges. The ability to remotely monitor the time and position of fuel switches also has benefits for owners and charterers, since it supports best practice on fuel management and ESG strategies. Future development of the sensor will include reporting emissions of NOx and CO2 as well as measurement of methane slip.