Business News
Survitec raftxchange rental liferafts in perfect condition after more …
페이지 정보
작성자
최고관리자
댓글
0건
조회
103회
작성일

21-02-15 16:55
본문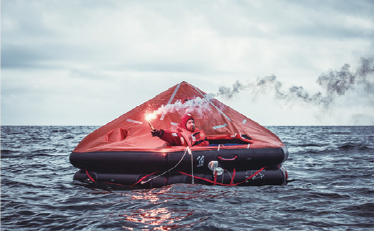 Survitec has carried out a combination of more than 50,000 liferaft exchanges and inspections since 2012 with technicians recording that the liferafts inspected are in perfect condition even after 30 months of service.
Revised guidelines(MSC.1/Circ.1328) introduced in June 2009 permit extended service schedules of up to 30 months if they incorporate protective arrangements that give the liferaft, its fittings and equipment adequate protection to withstand the environmental influences imposed by the extended interval.
Inspections and service records in Survitec's database show that liferafts were found to be well within the requisite parameters set out in MSC guidelines for extended service liferafts.
Survitec was one of the first maritime safety companies to offer the extended service solution concept.
The handheld device takes readings from a low powered CO2 sensor-making it suitable for use aboard oil and gas carriers and platforms governed by ATEX (Atmospheres Explosible) requirements.
Once all parameters have been recorded using the ATEX-compliant handheld reader, data is recorded on the provided inspection log form and uploaded to the database.
Unlike alternative solutions, which recommend limiting the number of readings to preserve battery life, Survitec's handheld reader takes a standard 9V alkaline battery that can be easily replaced, allowing crews to take accurate readings more frequently.
Barratt said the tanker segment, in particular, has been quick to take up the extended service liferaft solution with charterers and oil majors often mandating the concept as part of the Tanker Management and Self-Assessment(TMSA) programme. TMSA is an administrative process that provides tanker operators with a means to improve and measure their own safety management systems.
Operators can access 30-month service intervals through a Survitec RaftXChange+ liferaft rental agreement.  With unrivalled global coverage and a range of predictably priced exchange options, RaftXChange+ means operators can tailor their liferaft contract to suit individual operational requirements.