New Product
Hempel launches re-formulated antifouling technology to enhance its pr…
페이지 정보
작성자
최고관리자
댓글
0건
조회
211회
작성일

21-01-14 16:24
본문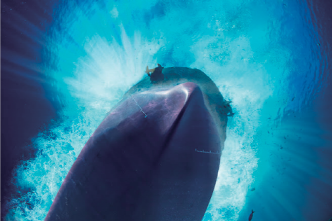 Leading global coatings manufacturer Hempel has enhanced its established and proven Olympic+ and Oceanic+ antifouling range and is, today, launching five new antifouling solutions: Oceanic Protect+, Oceanic Flex+, Olympic Protect+, Olympic Flex+ and Olympic Protect. Building on their proven effectiveness, reliability and impressive value-for-money, these five new products deliver additional benefits and choice within the existing product range.
Hempel's Olympic+ and Oceanic+ antifouling coatings have been protecting vessels since 2009 and 2012 respectively and the introduction of the new, re-formulated products delivers an even higher performance through better control of the leached layer and an enhanced mechanical strength. Coupled with this, higher volume solids, high dry film thickness per coat and lower Volatile Organic Compounds(VOCs) reduce costs, time and emissions during application. These new antifouling solutions are designed to suit different trading patterns, and this ensures the best possible fouling protection in all trading conditions.
Olympic Protect, Olympic Protect+(for medium to high activity levels) and Olympic Flex+(for low activity levels) are based on ion-exchange technology and give protection for up to 25 idle days and up to 60-months service interval.
Oceanic Protect+(for medium to high activity levels) and Oceanic Flex+ (for low activity levels) are based on zinc carboxylate technology and protect for up to 30 idle days and 60-months service interval. These coatings also deliver a maximum of 5.5 per cent speed loss.
All five reformulated products take advantage of Hempel's reinvented Smartfibre technology which delivers a stronger and smoother hull. Each coating now contains a 20 per cent higher fibre content which significantly improves its mechanical strength and allows the increase of the hydrophobic characteristics of the products - leading to reduced leached layer thickness. As water flows over the coating, enhanced fibres, which fit parallel to the surface, ensure a smooth and uniform removal of the leached layer which facilitates a well-controlled polishing rate and biocide release. This enables the coating to achieve a smoother and fouling-free hull throughout the service period.
-TEL: +45-45-933-800
-http://www.hempel.com